assistant_photo
CHAMPAGNE JEAN DIOT - ITALIAN STORE - POWERED BY WINE ME
assistant_photo
CHAMPAGNE JEAN DIOT - ITALIAN STORE - POWERED BY WINE ME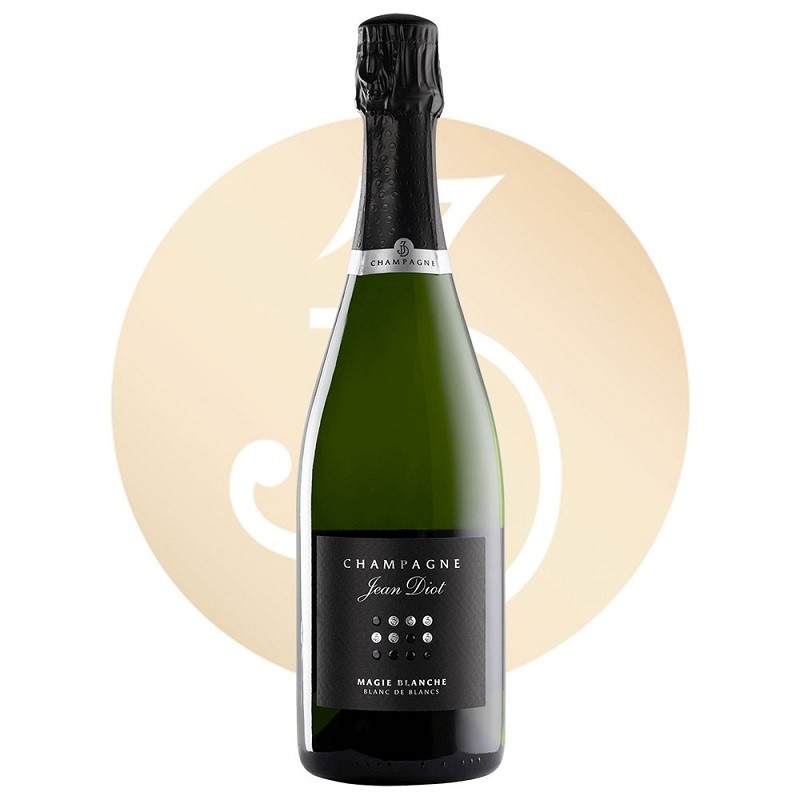 
Tax included
Delivered within 3-4 days
Its delicate green reflections are reminiscent of the lime tree, a tree with protective symbolism. To the eye, the nose and the mouth, the magic undoubtedly operates in this cuvée of great finesse. A Blanc de Blancs for aperitif and meal fully expressing the aromas of white fruits, citrus fruits and flowers.
Delivery policy

Return policy
Area of provenance: Vinay (Epernay)
Grape: 100% Chardonnay
Altitude: from 89 meters to 230 meters above sea level
Harvest: Grapes picked exclusively by hand, and collected in crates between September and early October
Alcohol content: 12% vol.
Residual sugars: 8,5 gr/litre
Case: 6 bottles
No customer reviews for the moment.
Customers who bought this product also bought:
16 other products in the same category:
€130.50
€145.00
Regular price
-10% off
Price
€238.77
€265.30
Regular price
-10% off
Price
€125.10
€139.00
Regular price
-10% off
Price
€399.50
€470.00
Regular price
-15% off
Price
€265.50
€295.00
Regular price
-10% off
Price
€50.40
€56.00
Regular price
-10% off
Price
€201.87
€224.30
Regular price
-10% off
Price
€42.30
€47.00
Regular price
-10% off
Price
€131.75
€155.00
Regular price
-15% off
Price
€28.82
€33.90
Regular price
-15% off
Price
€34.65
€38.50
Regular price
-10% off
Price
€48.60
€54.00
Regular price
-10% off
Price