Shipment
HOW SECURE ARE YOUR SHIPMENT ?
We trust on NAKPACK !

Nakpack® is the new, innovative packaging system designed for the shipping of glass bottles.
Made entirely from corrugated cardboard, it delivers an exceptionally
high level of protection while offering unbeatable value-for-money.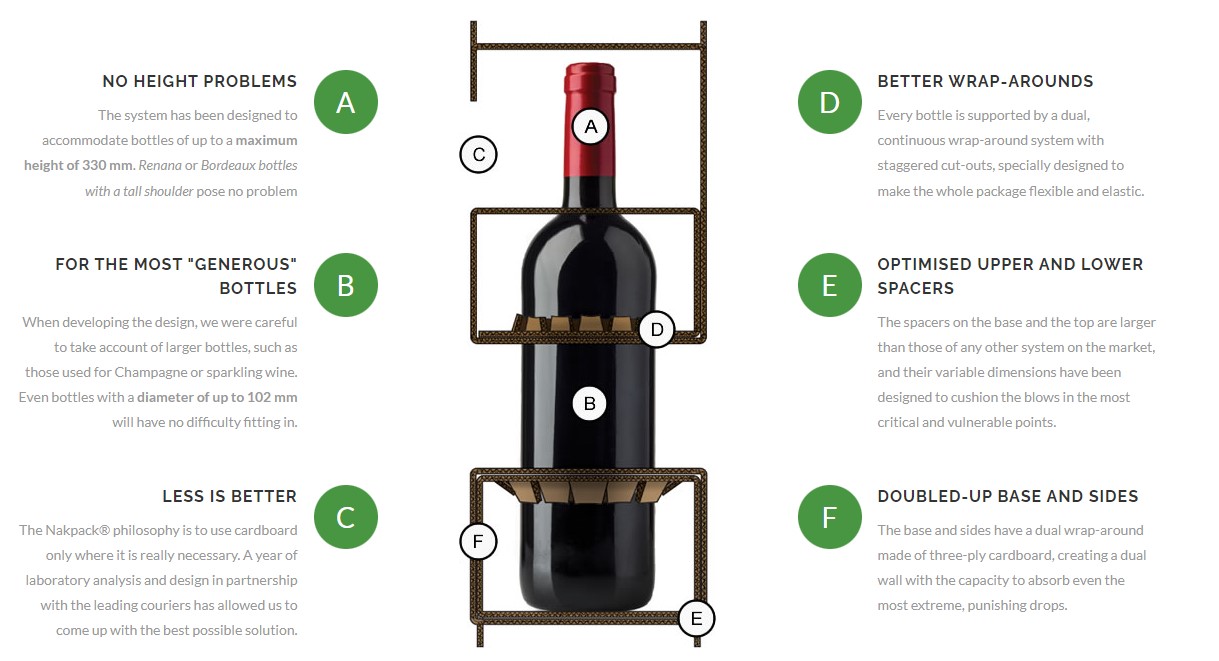 MAXIMUM FLEXIBILITY
Nakpack® is the only system of its type that allows a single model of packaging to be used with various bottle types and formats, from Champagne and Bordeaux to Borgognotta and Renana, via Marasca and amphora. Whether you're a wine store, a logistics company, a winery or a microbrewery, whatever you require, with Nakpack® you will never have any transit issues. One model = multiple solutions.